Laneways and Leather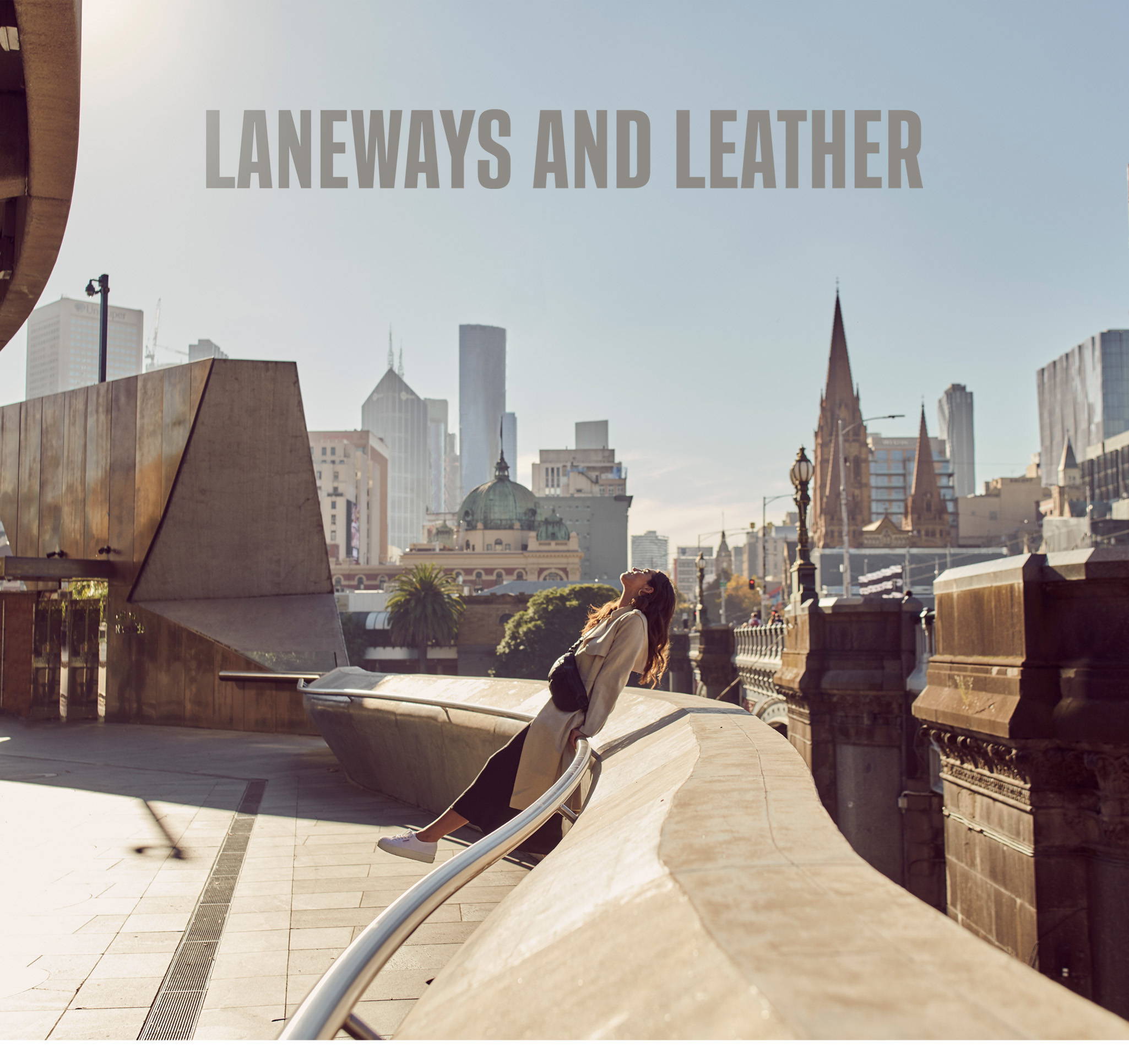 Captured in one of the most liveable cities in the world, Melbourne, this fashion-forward and multi-cultural city was the ideal place to shoot the latest additions to our premium, eco-certified Washed Collection.
Despite its reputation as having four seasons in one day, the sun shone brightly on game day. Melbourne made the ideal backdrop with its cosmopolitan feel, street style fashion and impressive architecture, along with amazing sunsets of the skyline.
Named after well-known suburbs, this stylish collection of luxe leather goods has been designed with you in mind – everyday pieces to get you where you need to be.