Behind the Scenes : Getting Ready For A Girls Night Out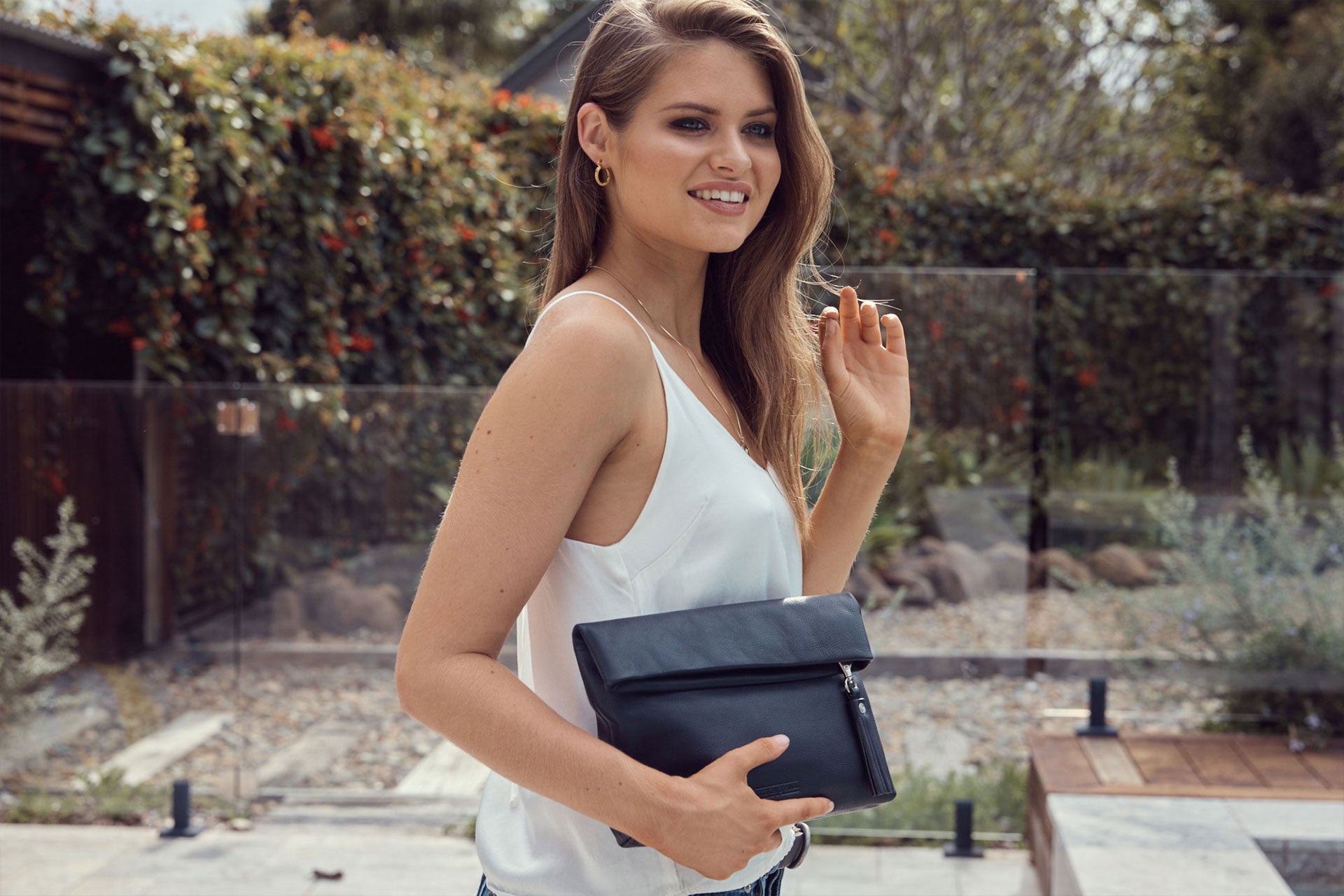 Just outside Byron Bay sits the quaint and historic town of Bangalow. Nestled down a secluded lane is the beautiful Galloway at Bangalow house, providing the perfect backdrop for the new Summer 'Girl's Getting Ready' campaign.
 The sombre forecast looked set on ruining the day, so we were relieved when the rain held out and a handful of sun rays shone over the lush gardens and travertine pool as the makeup, models, wardrobe and photography crew arrived.
 Make Up Artist, Taylor Jean worked her magic transforming muses Amelia Ross and Giselle Pletzer into besties ready to go out on the town, and the Stitch & Hide creative team set about hanging the looks in the lavish Carrie Bradshaw style walk in wardrobe ready to style.
 Setting the tone of the shoot, we put some beats on loud in the background as Francisco Tavoni snapped away, moving swiftly around the dwelling to nail each shot. Laughter and gossip could be heard in the distance as the team joked and chatted in between location changes and make-up touch ups.
 The eventful day turned out to be unexpectantly fun and lively, the entire team synchronized which made the shoot fall effortlessly into place and produce the beautiful campaign imagery.
 Huge thanks to hosts Luxico Byron Bay for letting us loose to shoot in the beautiful Galloway at Bangalow house.
 Thank you to Driftlab, & Me the Label, Hunter x Hunter the Label, Kultcha Collective and Rowie the Label for lending us their beautiful pieces to style the shoot.
 xxx