Stitch & Hide Birthday Party Recap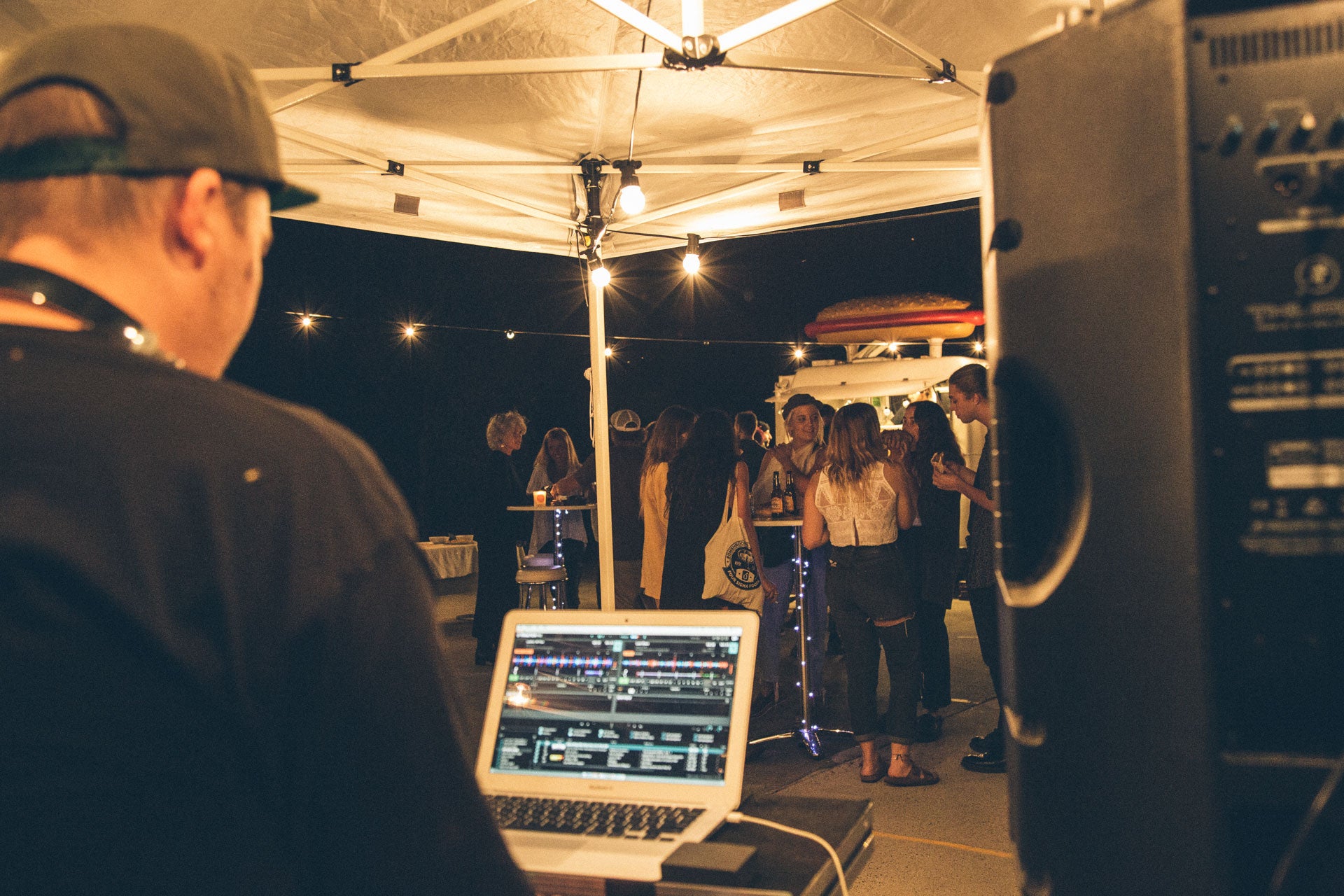 Thursday 27
th
September marked Stitch & Hide's 5
th
 birthday, so we celebrated in style with an exclusive birthday party and sample sale at our Byron Bay HQ to mark this significant occasion.
The angry skies threatened to shower and ruin our eagerly anticipated event as we set up throughout the day. So we were more than a little thrilled when the golden sun-rays shone through the dark grey clouds and straight onto the party at 4pm on the dot.
The twinkling festoon lights hanging from our balcony stretched out over the crowds and under the marquees. A handful of bargain hunters arrived as we were adding the finishing touches to stock up on Stitch & Hide leather wallet, bags and clutch samples styles.
The chilled house tunes from
DJ Eamesy Eames
 set the tone for the night and before we knew, the entire courtyard was filled with laughter and a heightened buzz as the heaving sample sale continued on.
Pango's
gourmet hotdogs with the loaded toppings and a
Stone & Wood
pale ale to wash it down was the perfect dinner and everyone happily went for seconds before the night was over.
Thank you to the incredibly supportive Byron Bay community and everyone we have worked with over the last 5 years for dropping in and celebrating with us - we would not have made it this far without you.
Hears to the next 5!
Photography and video by Matisse Langbein