Sugar Rush :: Rocky Barnes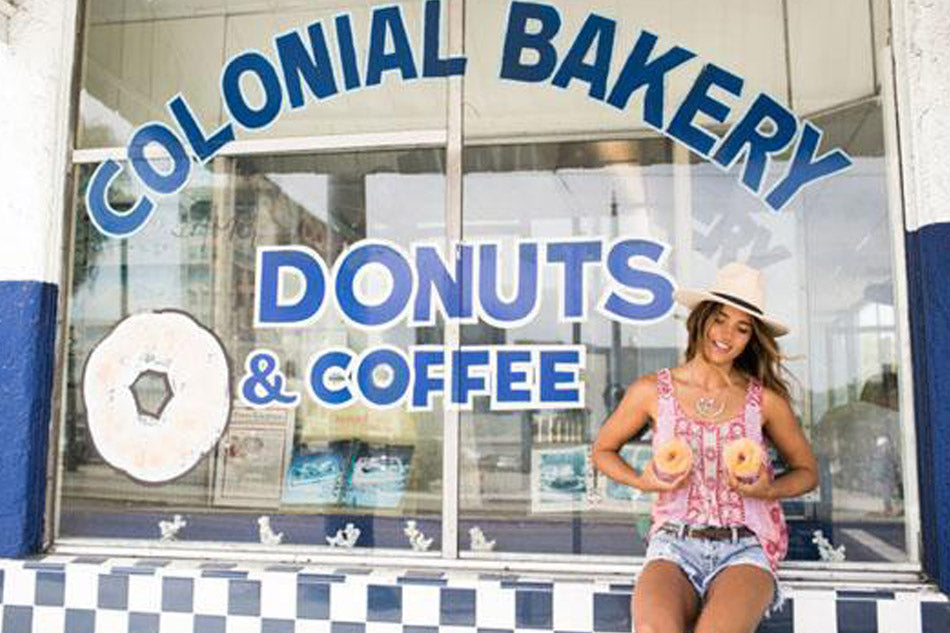 We were lucky enough to catch up with @rocky_barnes when she was in Byron earlier this year!
Such a cool chick and an absolute pleasure to meet! She loves Byron and Stitch and Hide leather goods and we were stoked that she crammed some in her luggage before jetsetting to her next on-location shoot.
Here's Rocky in our Jasmine Belt, kicking it around the USA! Currently switching from Long Beach to Palm Springs for Coachella weekend 1 and 2, a sugar rush in the morning is definitely what you need to get your energy levels firing.
We're more Chai kinda people but I think we're changing our minds - Coffee and Donuts never looked so good!
Rocky wears Stitch and Hide Jasmine Belt in Brown, Jewellery by fellow Byron label Meeshka, One Teaspoon shorts and Lack of Color Hat. Really digging her style!
Photography: Samuel Lippke
Location: The Donut Shop from Dexter! Colonial Bakery, Long Beach California.